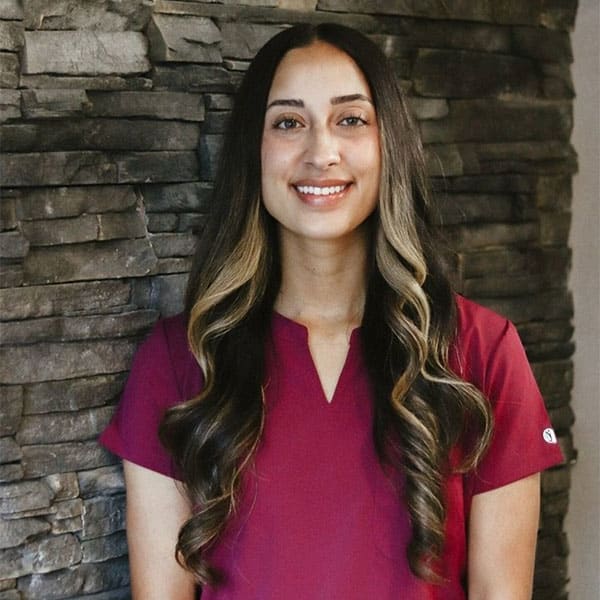 General Dentist | DMD, University of Regina
Dr. Kylie Hermanus was born and raised in Regina. She attended the University of Regina to pursue a Bachelor of Science degree in Chemistry. She then attended the College of Dentistry at the University of Saskatchewan, where she obtained her Doctor of Dental Medicine (D.M.D.) degree, before returning to Regina to begin her dental career.
Dr. Hermanus enjoys working with patients to meet their individual goals through patient-centred care that aims to be compassionate and effective. She strives to establish a comfortable environment for her patients, where they feel empowered to make decisions regarding their dental health.
Outside of the office, Dr. Hermanus enjoys staying active through various hobbies including running, golfing, and walking her dog. She enjoys travel and road trips whenever she has the chance. Most of all, she cherishes quality time spent with her family and friends.