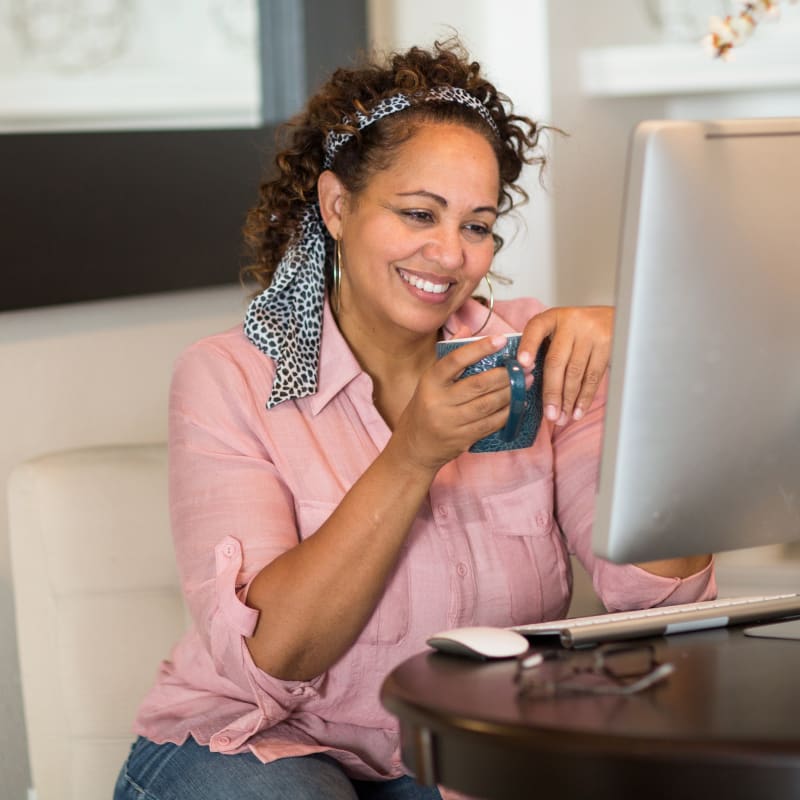 Renew Your Smile
Dental implants are small titanium screws that function like the roots of natural teeth. They can be used to replace a single tooth root or several. 
Implant restorations are the natural looking artificial teeth that are permanently secured to the surgically placed dental implant. Restorations can be dental crowns, bridges or even dentures.
Combined with the restoration, dental implants can help to restore your oral health, helping to prevent surrounding teeth from shifting, resolve bite issues or jaw joint pain, and help maintain facial tissues and appearance.
Why Replace Missing Teeth?
The teeth surrounding a missing tooth may shift out of place and cause misalignment issues. The jaw bone may also begin to deteriorate, resulting in facial collapse and negatively impacting your ability to eat and speak.
The Dental Implant Process
At Albert Park Dental Clinic we can assess your oral health to determine whether dental implants may be right for you. If you are a suitable candidate for implants we will refer you to an oral surgeon to undergo dental implant placement.
Your surgeon will place a tiny titanium screw (the dental implant) into your jawbone to act as the tooth root. Throughout the healing process the implant will fuse with your jawbone and attach to your gums.
The healing process following implant placement will take approximately three to six months. After your jaw has healed properly, you will return to our office to have a natural looking artificial tooth (your implant restoration) secured to the dental implant.
Dental Implant FAQs
Considering dental implants but still have questions? Find the answers to our frequently asked questions about dental implants at Albert Park Dental Clinic.