The Clear Alternative to Braces
Invisalign works to correct orthodontic issues while providing the appearance of wearing no braces. Plus, with our digital scanner, you can view your virtual results before even starting treatment.
No wires or brackets to cause discomfort
Suitable for teens and adults
Clear and removable to fit your lifestyle
No braces adjustments required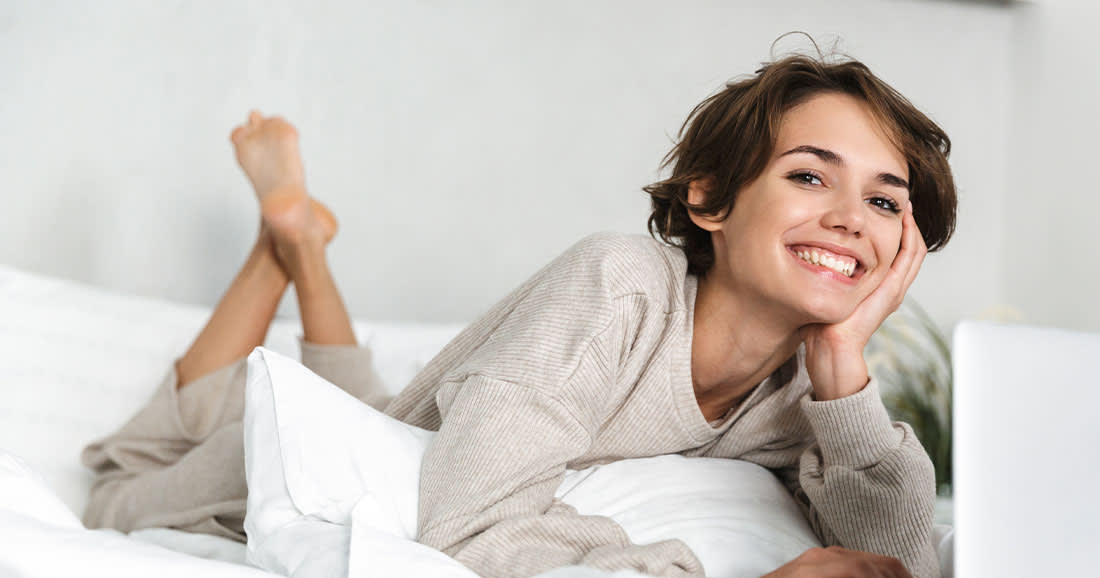 The Invisalign Process at
Albert Park Dental Clinic
Our dental team in Regina will guide you through the Invisalign treatment process and address any concerns you may have. You can also find answers to commonly asked questions in our Invisalign FAQs.
Step 1
Discuss Your Goals
Request an appointment with one of our dentists to see if Invisalign clear aligners are right for you.
Step 2
Get a Treatment Plan
Our Regina dentists will create a customized treatment plan to help you reach your smile goals.
Step 3
Pick Up Your Aligners 
Your dentist will contact you when your aligners are ready so you can start your treatment.
Step 4
Reduce Appointments 
Since Invisalign doesn't require adjustments, you may spend less time in our office during treatment.

Request a Consultation
Complete the form below and we'll be in touch to answer your questions and book your Invisalign consultation. Prefer to call?