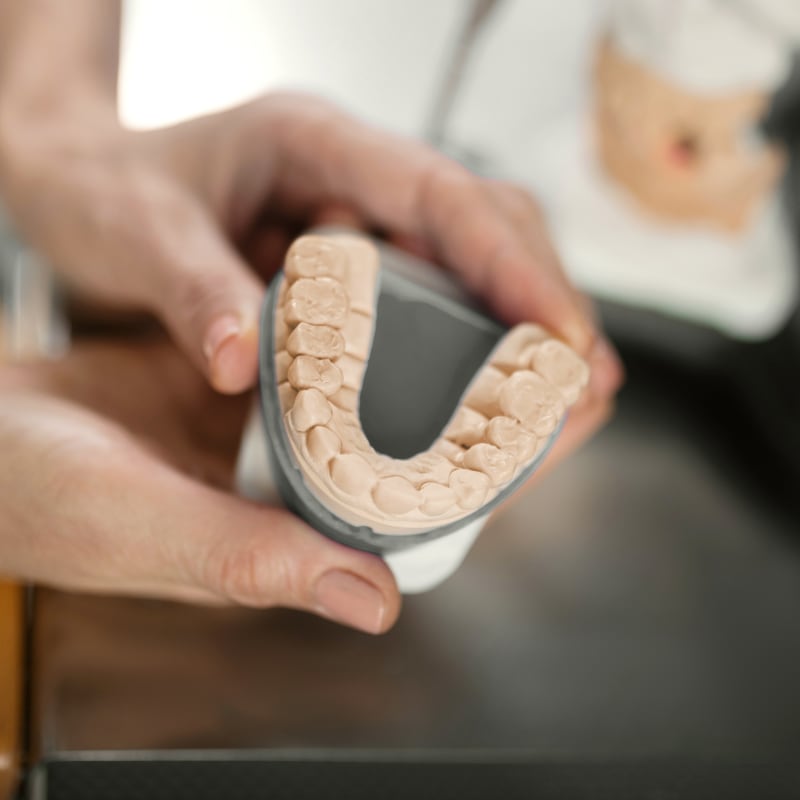 Why Use a Dental Appliance?
Maintaining good oral health is more than just brushing and flossing. For those of us who play sports, who clench or grind our teeth or who snore, dental appliances can help preserve and protect our oral structures, and the health of our whole bodies.
We have dental appliances that may be a suitable option for patients who need to relieve the discomfort and damage caused by clenching and grinding. Rather than altering the biting structure, these guards distribute pressure more uniformly throughout the jaw.
Speak with our dentists at Albert Park Dental Clinic if you have crooked or missing teeth, grind your teeth at night, or wish to protect your teeth. A dental appliance may be ideal for you.
Night Guards
If you frequently wake up with a sore jaw, a dull headache, or tooth pain, ask your dentist for a night guard to protect against teeth grinding and clenching (bruxism) at night. 
Wearing a night guard can help prevent, reduce, and eliminate the following symptoms:
Headaches
Jaw and neck pain
Ear aches
Tooth damage
Sleeping disruptions
We will create your custom-made night guard from impressions taken of your teeth. Your custom night guard should be worn consistently while sleeping to ensure relief of your symptoms. 
Mouth Guards 
Mouth guards assist in buffering the shock of an impact or blow that could have otherwise caused broken teeth, injuries of the jaw, or cuts to the tongue, lips, or face.
Mouth guards can also reduce the rate and seriousness of concussions. We recommend mouth guards for our active patients, and can provide you with one that is:
Comfortable and has the right fit
Strong and made of resilient material
Easy to clean
Not restrictive to your speech or breathing
Conveniently made at our office
Since treating sport injuries can amount to thousands of dollars, using a custom mouth guard is a wise investment for your oral health.